Re-activate your course and save 40%!
We're offering you a one-time 40% discount off your course re-activation fee to help you get across the finish line. This will give you another three months to complete your course and continue to have access to our amazing tutors. And now is the perfect time to get stuck in and finish it so you can get a new job or promotion. Hurry, this incredible offer is available for the next 24 hours only*.
*This offer is valid for the next 24 hours only. You can apply for this offer even if you have requested a course extension before. Student Services will apply a three month course extension to your course and you will have access to your course again within 1 working day.
83% of graduates say their qualification from The Career Academy improved their ability to get a new job or promotion.
"The Certification looks amazing on my resume and has opened up so many opportunities for my career and professional development. "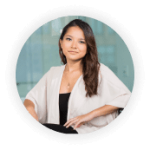 Leeann
"The Certification looks amazing on my resume and has opened up so many opportunities for my career and professional development."
Leeann