Avoid Debt Collection! Get Your Studies Back On Track. Get Qualified & Earn More
DebitSuccess have come to us saying they are going to send your account to external debt collection next week due to non-payment of your fees with The Career Academy. We understand that life sometimes gets in the way and cost of living seems to be increasing every single day. But here at The Career Academy, we want to ensure everyone can access high quality education, regardless of their financial situation.
Therefore to help you at this time we're offering you a special offer to settle your debt. Pay a one-off payment of $799 today and we will;
Write off your full balance outstanding with DebitSuccess, including any late penalties & fees
Re-activate your course so you can get access to your tutors again & continue your studies
Give you another six months to complete to complete your course (valued at $150 + GST)
Hurry, offer only valid until Friday 30th June
Once you qualify, your job prospects and salary will soar! 83% of graduates say their qualification from The Career Academy improved their ability to get a new job or promotion.
"The Certification looks amazing on my resume and has opened up so many opportunities for my career and professional development. "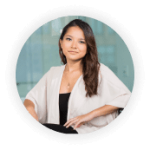 Leeann