Congratulations! We've added another three months access time to your course
Our team will  now add the cost of your extension ($149 + GST) to your payment plan. Your weekly payments won't change.
Then, our student services team will extend your course access duration by three months (12 weeks). You'll continue to have access to your course material and tutors so you can complete your course. Once you qualify, your job prospects and salary will soar!
83% of graduates say their qualification from The Career Academy improved their ability to get a new job or promotion.
"The Certification looks amazing on my resume and has opened up so many opportunities for my career and professional development. "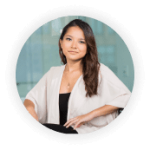 Leeann
"The Certification looks amazing on my resume and has opened up so many opportunities for my career and professional development."
Leeann