Get 20% Off Your 3 Month Course Extension!
Need more time to complete your course?
We're offering a one-time 20% discount for on course extensions to help you get across the finish line. This will give you another three months to complete your course – and now is the perfect time to get stuck in and finish it.
83% of graduates say their qualification from The Career Academy improved their ability to get a new job or promotion.
"The Certification looks amazing on my resume and has opened up so many opportunities for my career and professional development. "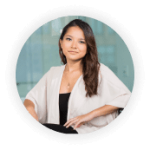 Leeann
"The Certification looks amazing on my resume and has opened up so many opportunities for my career and professional development."
Leeann